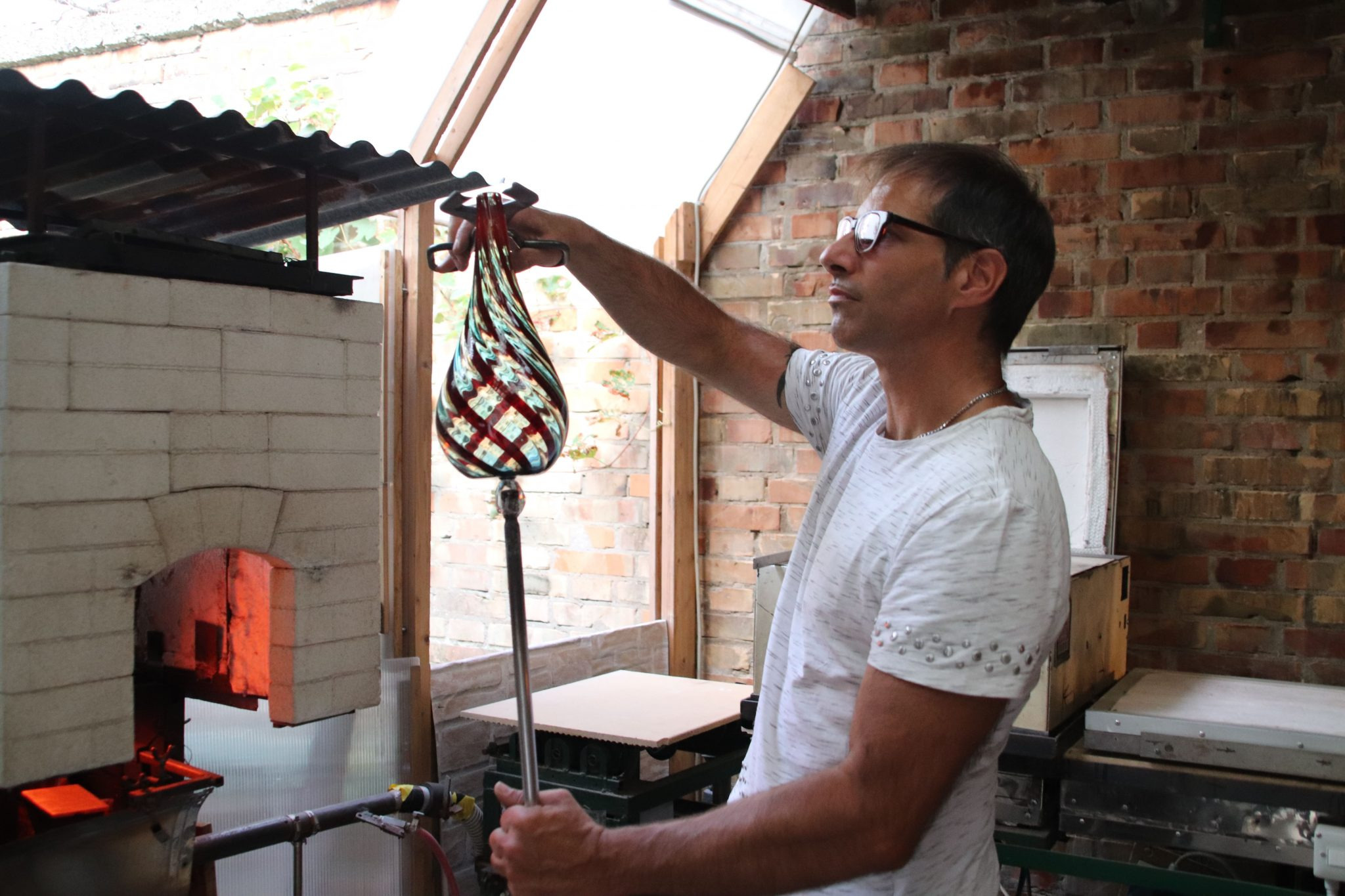 Three events will be inaugurated in town with three of our Artisans ... you are spoiled for choice!
__________________________
Saturday 17/09 from 6.00 pm to 8.30 pm the exhibition "A LIGHTING FOREST" will be inaugurated
an event organized by Punta Conterie Green Boutique (island of Murano) on the occasion of The Italian Glass Weeks 2022, an installation of twelve small, medium and large suspended chandeliers made by Attombri with glass beads assembled with metal elements and details of antique Murano glass or newly produced glass.
Between contemporary esprit and suggestions that echo oriental, Japanese cultures, the forest of lights imagined for Fioraio Green Boutique is made up of unique pieces in which glass beads of full colors are combined in a bold way or on the contrary made in neutral tones. assembled according to a chromatic scale capable of recreating shades that only the transparency of glass can enhance.
__________________________
from 19 to 23 September, will open the doors of its artisan workshop for the first time on the occasion of the "The Italian Glass Weeks" event. If you are in the city do not miss a unique opportunity to see an authentic glass master craftsman at work!
In Murano since 1956, the company's will is to make known the importance of each phase of the creative process through a detailed explanation of all the various steps that lead to the creation of a glass work. Guests will therefore have the opportunity to immerse themselves in a unique and stimulating experience, becoming part of the world of F&M Ballarin and discovering a family-run business.
__________________________
Alessandro Moretti (Costantini Glassbeads)
on the occasion of The Italian Glass Weeks, the "PERLE RARE" event will be inaugurated on Saturday 17 September at 6.00 pm at the new exhibition space of the Imago Ars Cultural Association in Cannaregio 883.
The event will continue until 2 October and will present the works born from the collaboration between Cento Canesio and Alessandro Moretti.
__________________________
For more information: info@veniceoriginal.it