Venice Original - Authentic Venetian Craftsmanship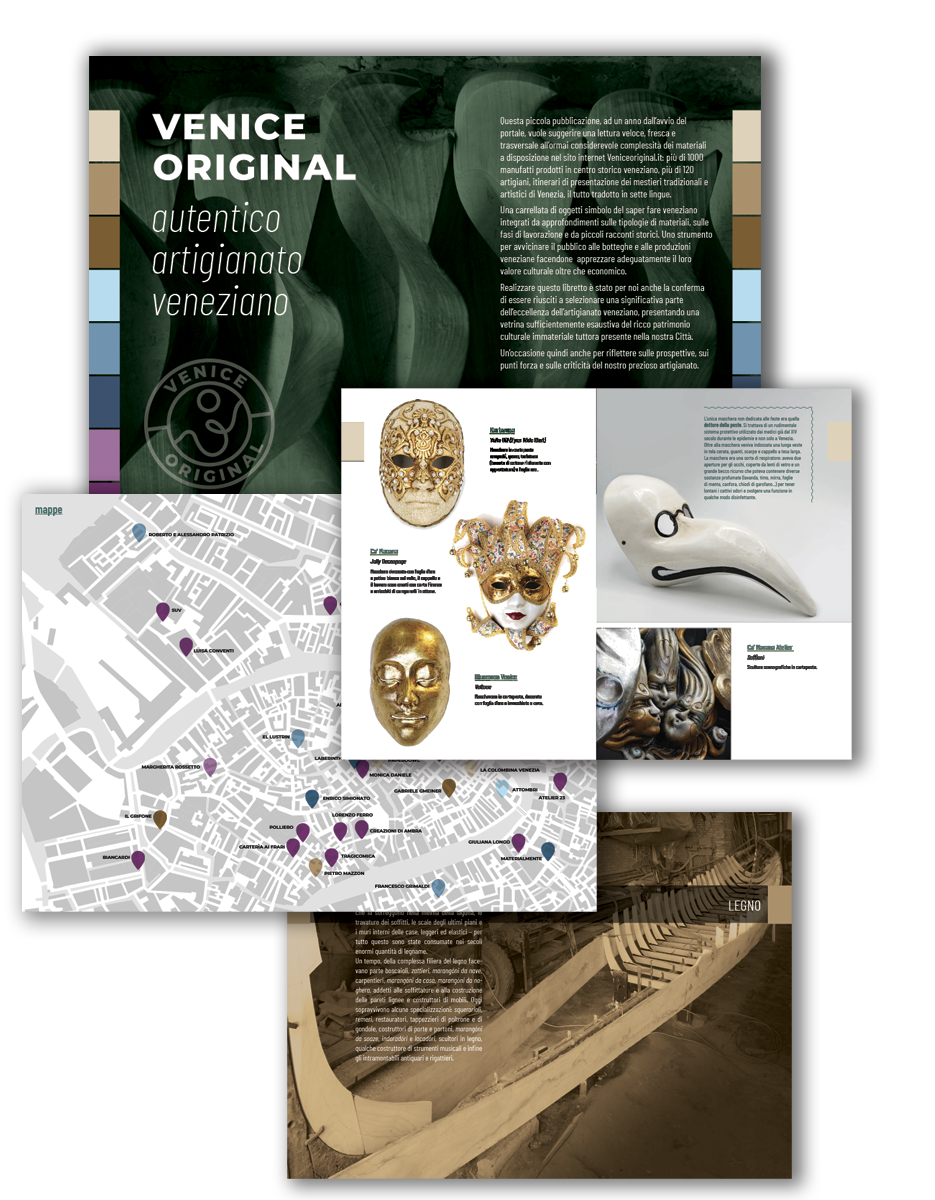 A selection from our 1000 products made by 120 artisans.
8 different categories.
Discover curiosities and stories behind our handcrafted products.
The artisans' maps of the artisans of the historic center of Venice, Burano and Murano.
Alert: the PDF of the publication will be automatically sent to your email address in an PDF file: size 8 MB.
If you do not receive a response, please check your spam folder.

***
This small volume, published one year after the portal launch, aims to suggest a quick and fresh reading of the now considerable complexity of the resources available on the Veniceoriginal.it website: more than 1000 artifacts produced in the historic center of Venice, more than 120 artisans, presentation itineraries of traditional and artistic crafts of Venice, all translated into seven languages.
A roundup of objects that symbolize Venetian know-how, integrated with insights into the types of materials, the stages of processing and small historical tales. A way to bring the public closer to Venetian workshops and productions, making them appreciate their cultural as well as their economic value.
Realizing this booklet has also been our proof of success in selecting a significant part of the excellence of Venetian craftsmanship, presenting a window sufficiently complete of the rich, intangible cultural heritage still present in our city.
An opportunity then to also reflect on the perspectives, strengths and weaknesses of our precious craftsmanship.