"The art of the mask is not only a wall decoration or a souvenir for tourist photos, but the art of the movement of life, of the energy that must be inhabited both inside the mask and inside Venice as the soul of its tradition to be renewed, as a living fire and not as the adoration of its ashes."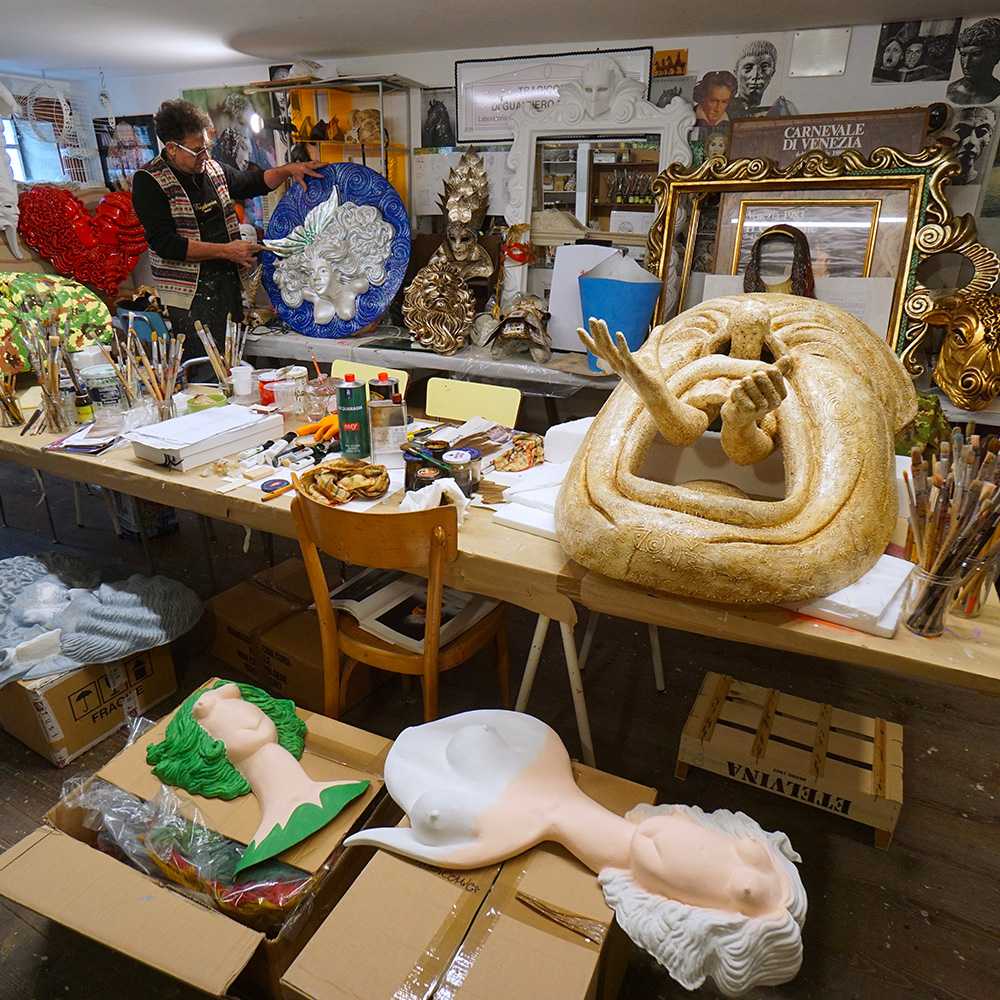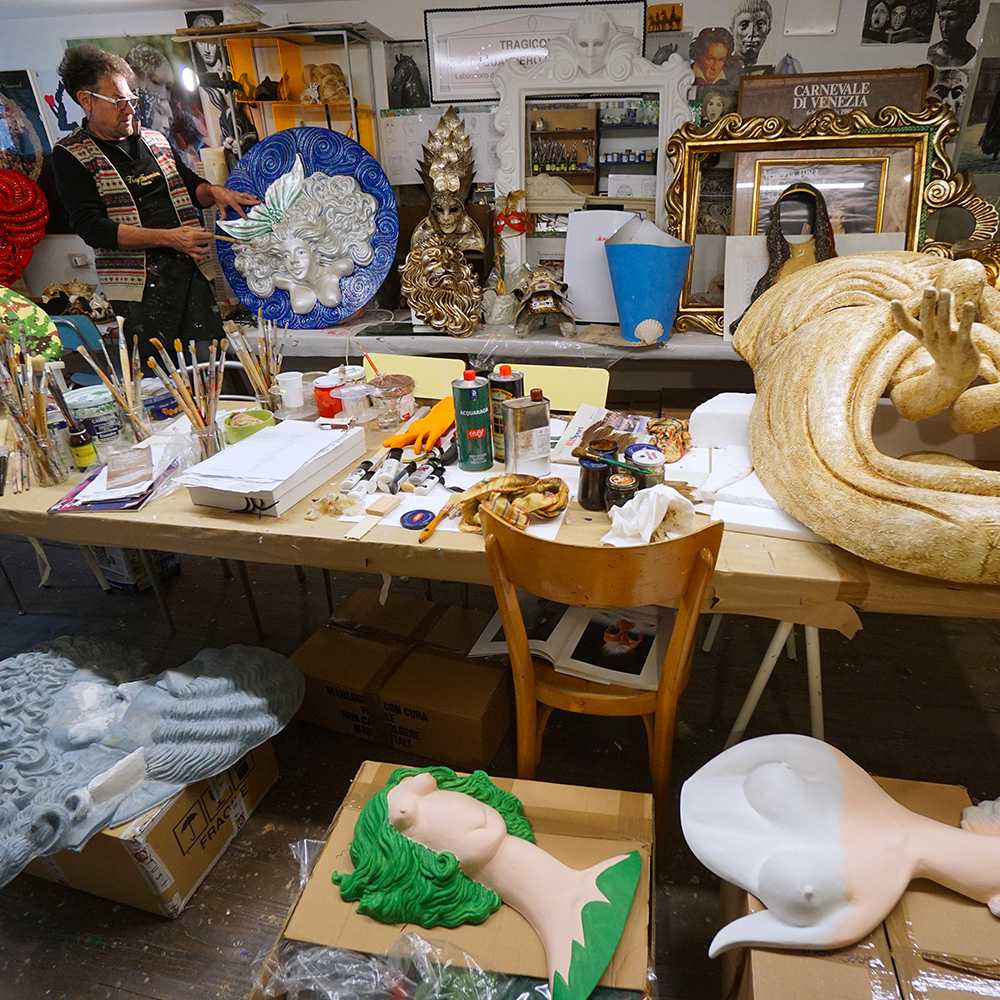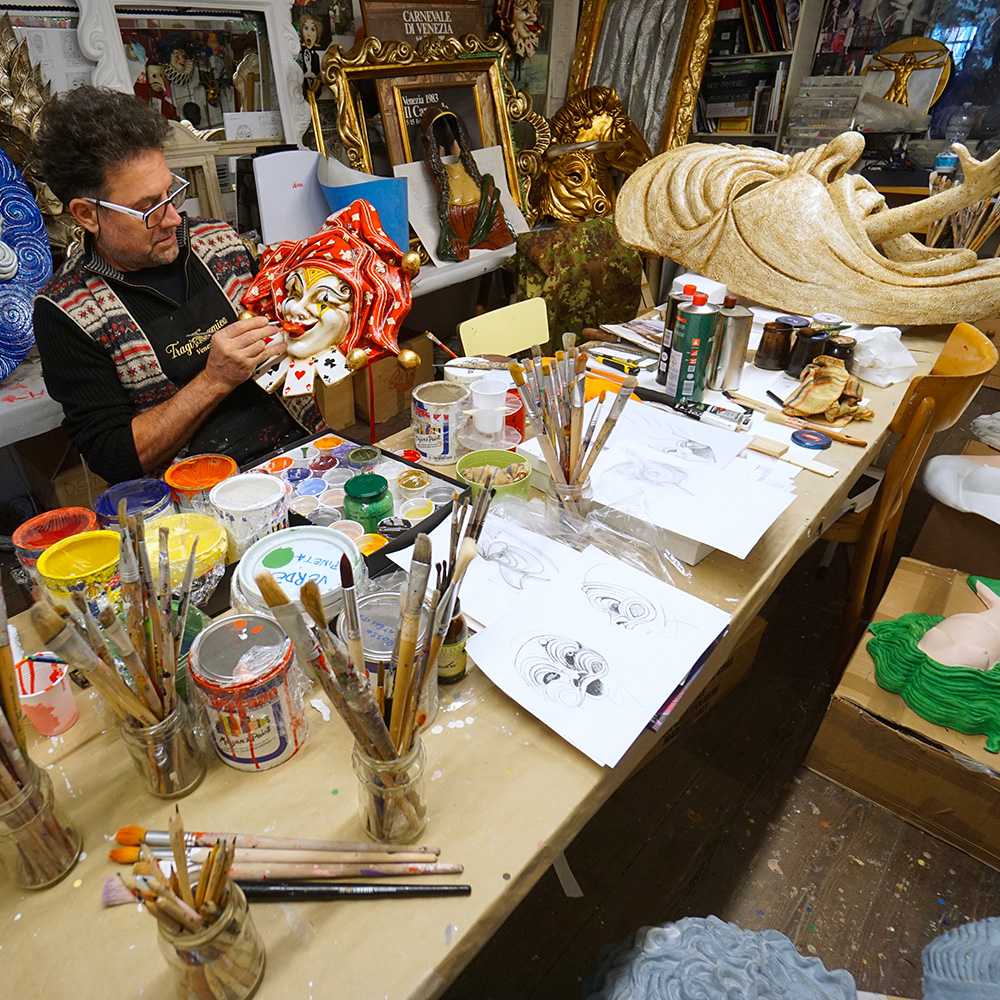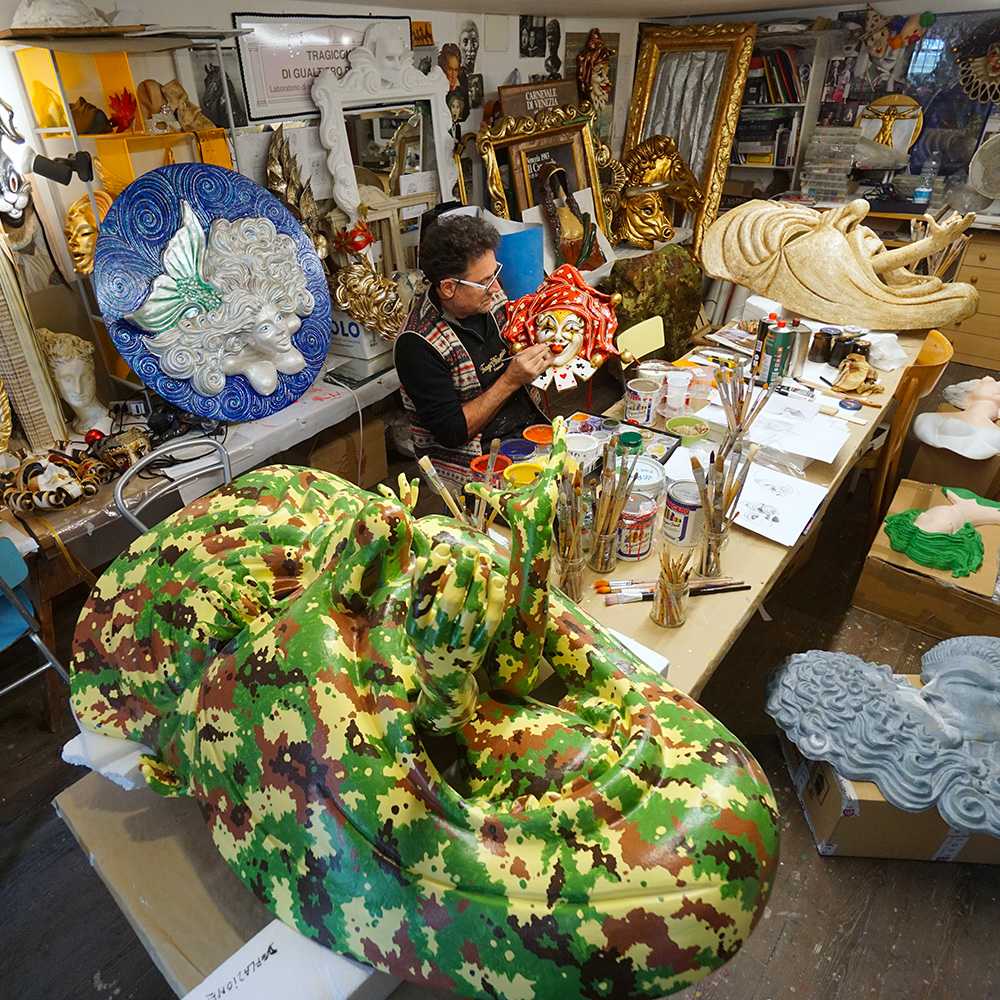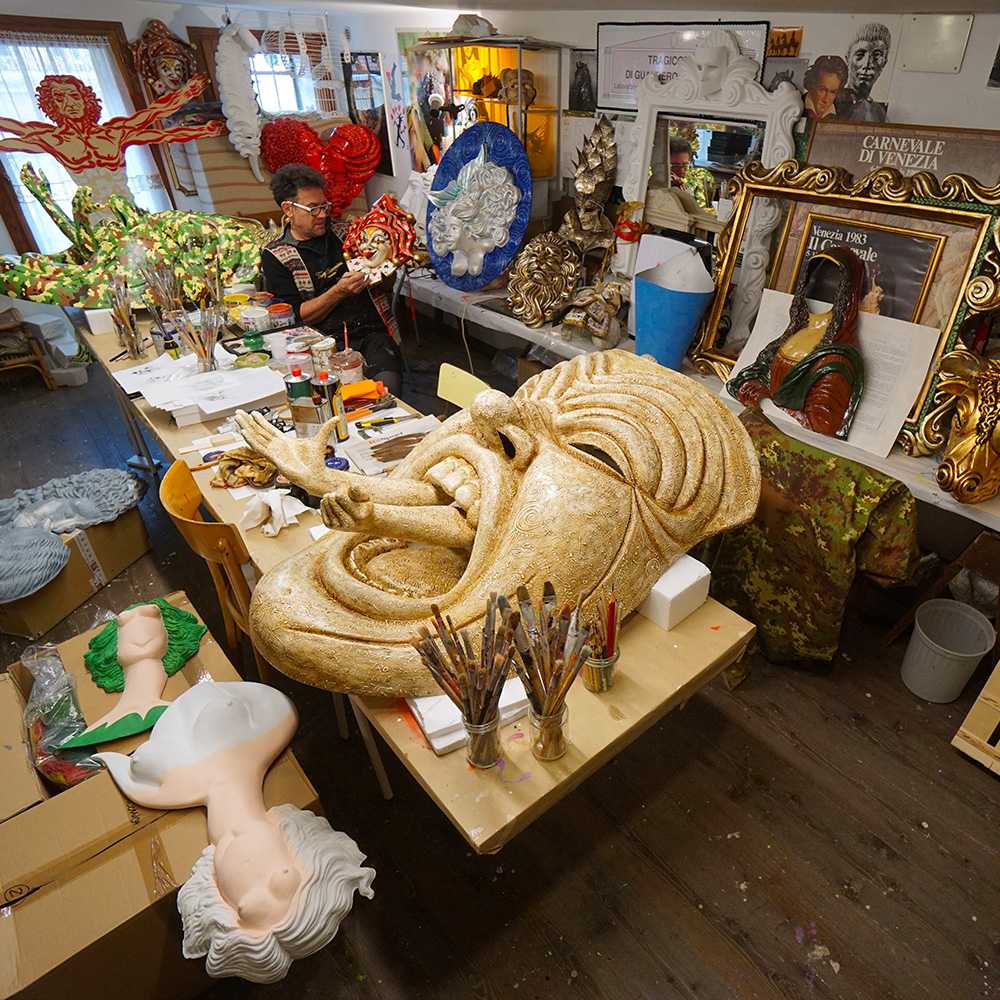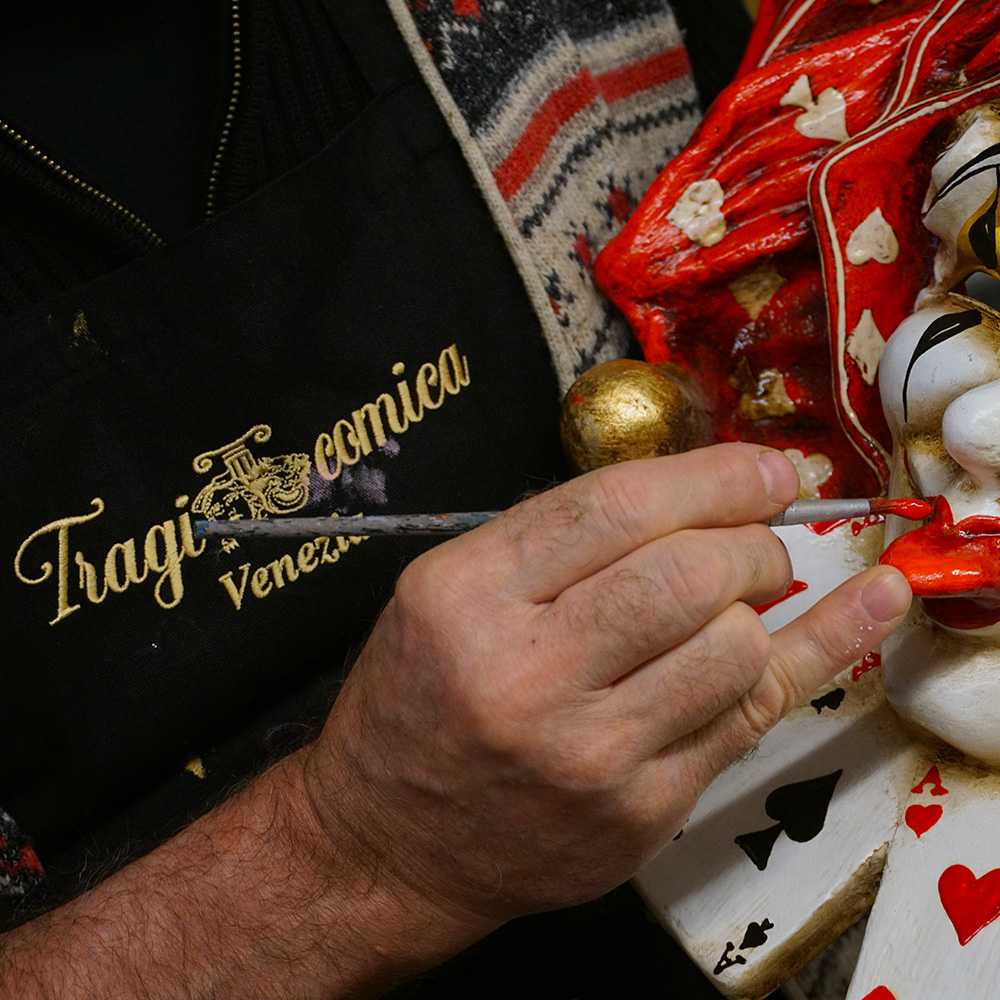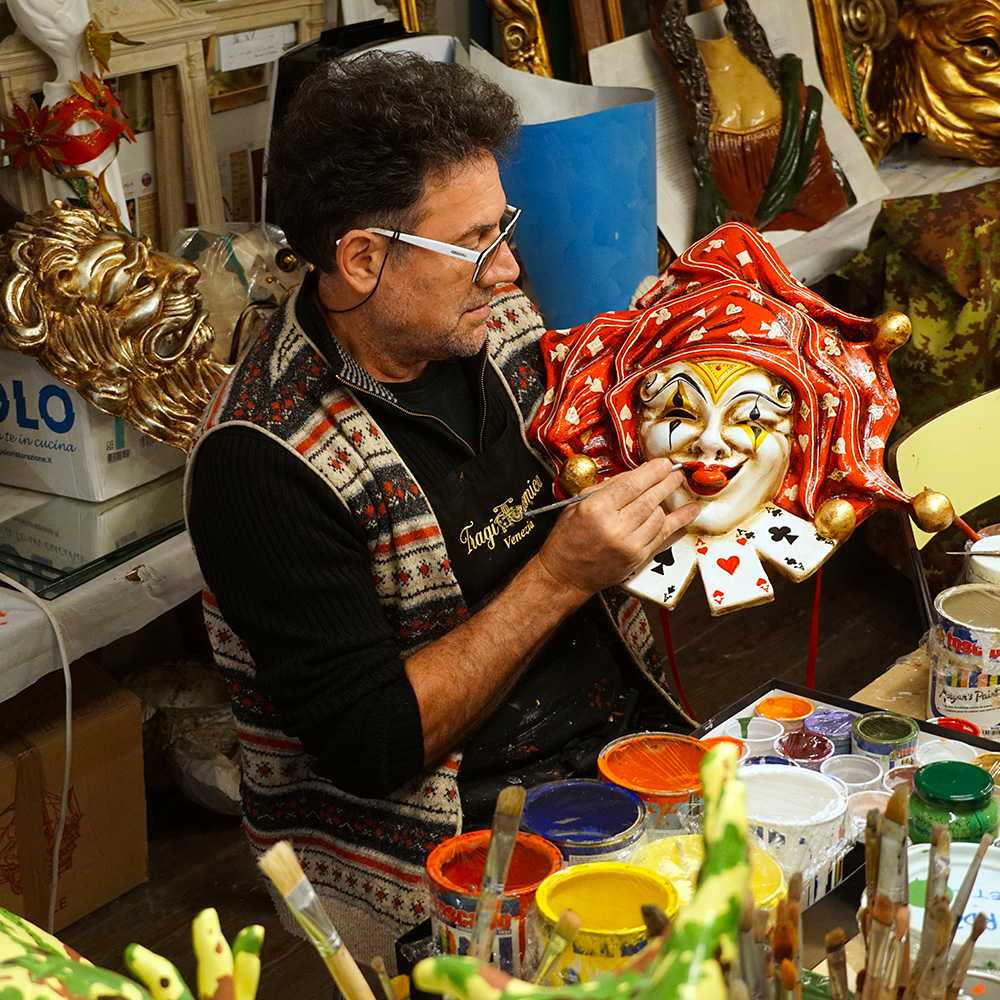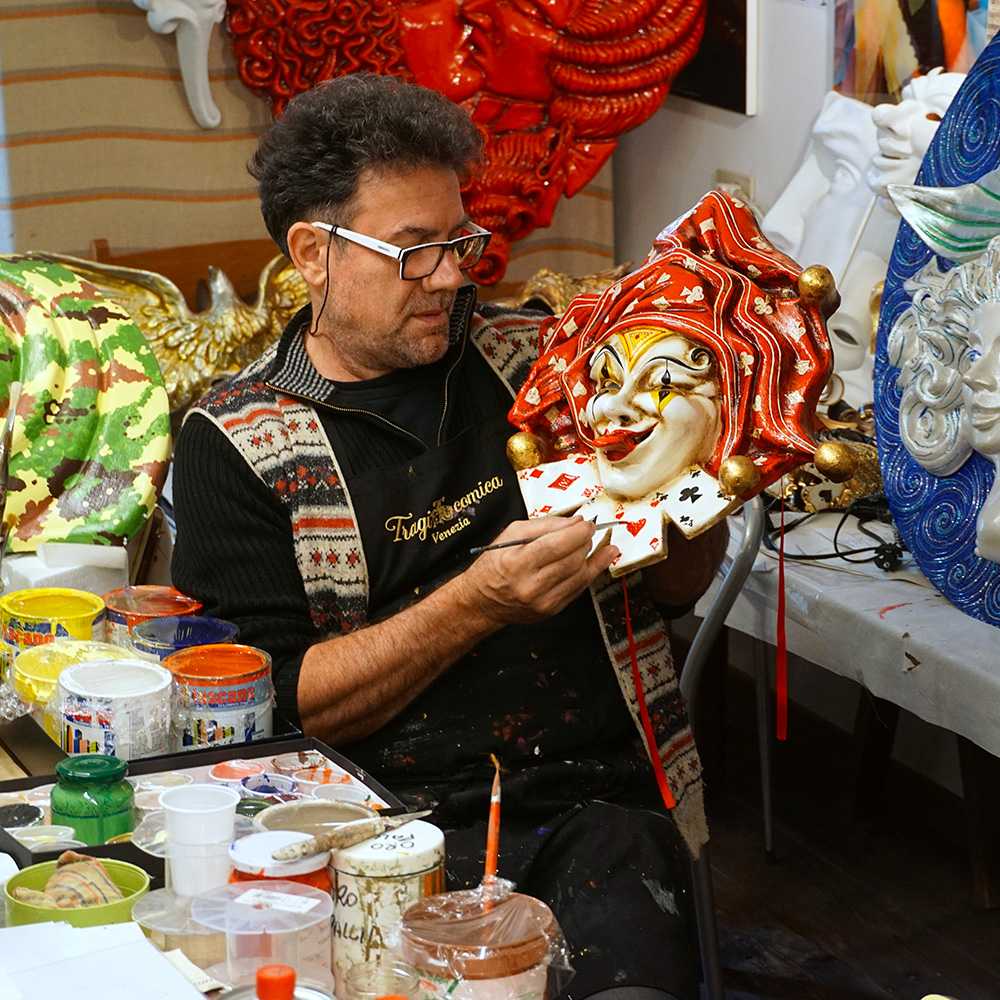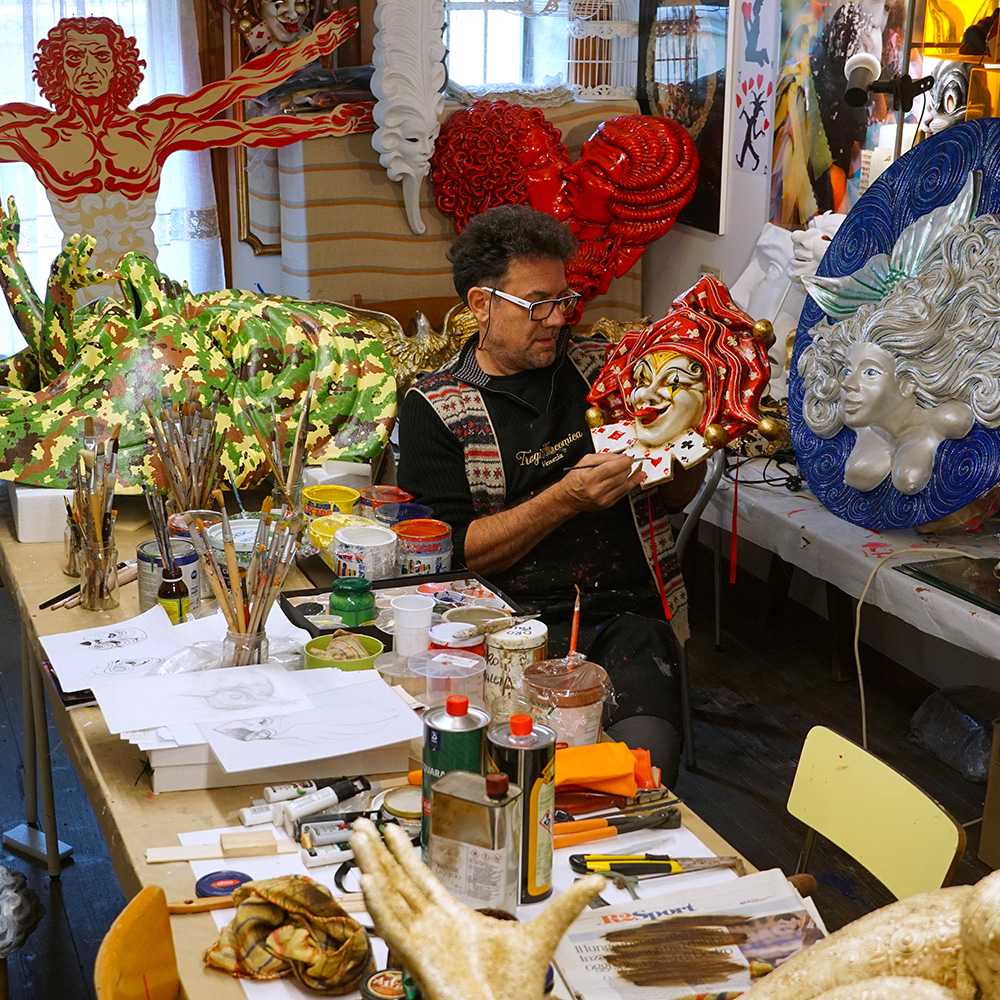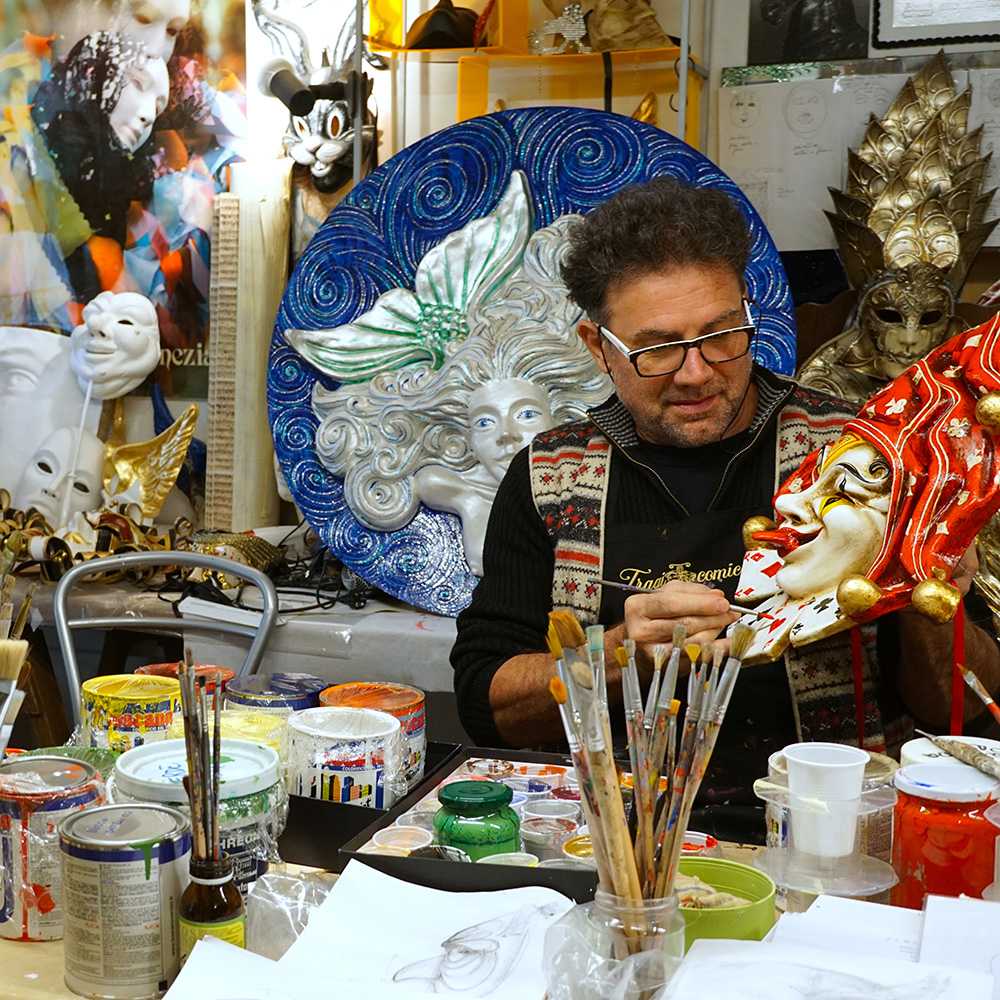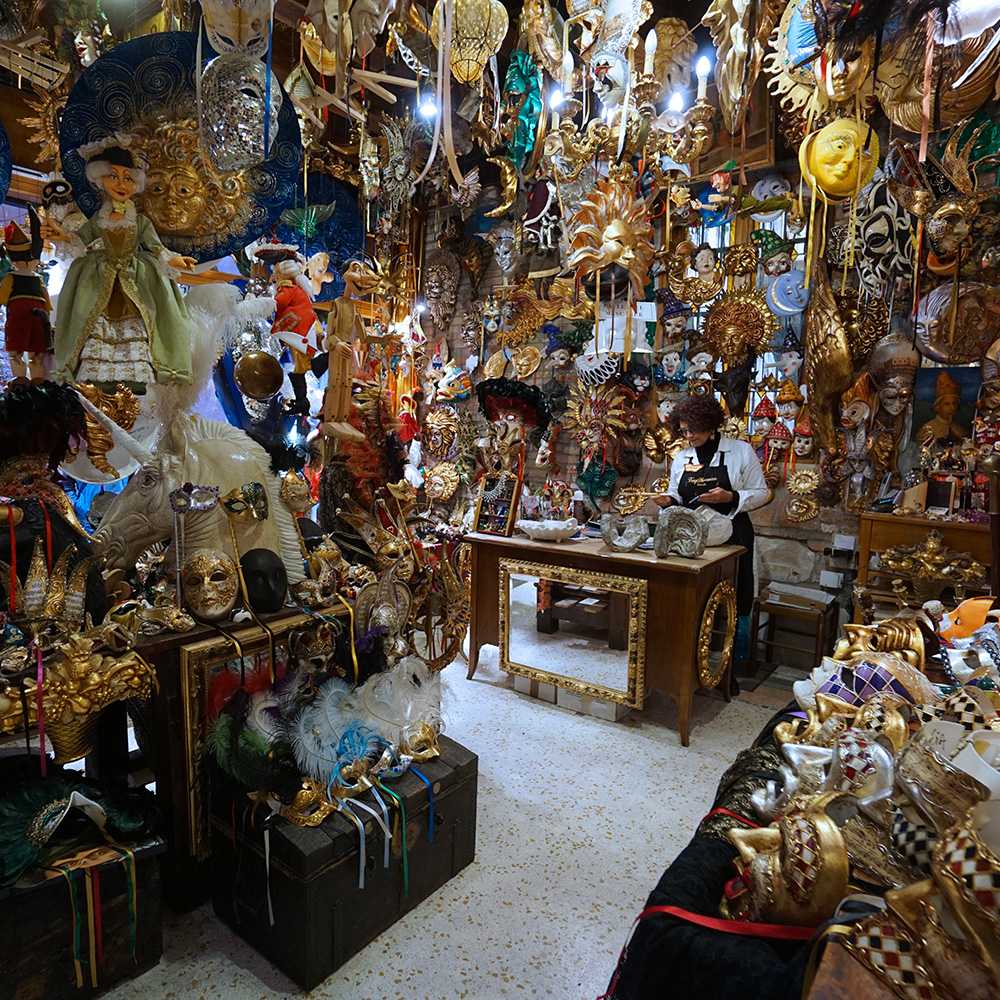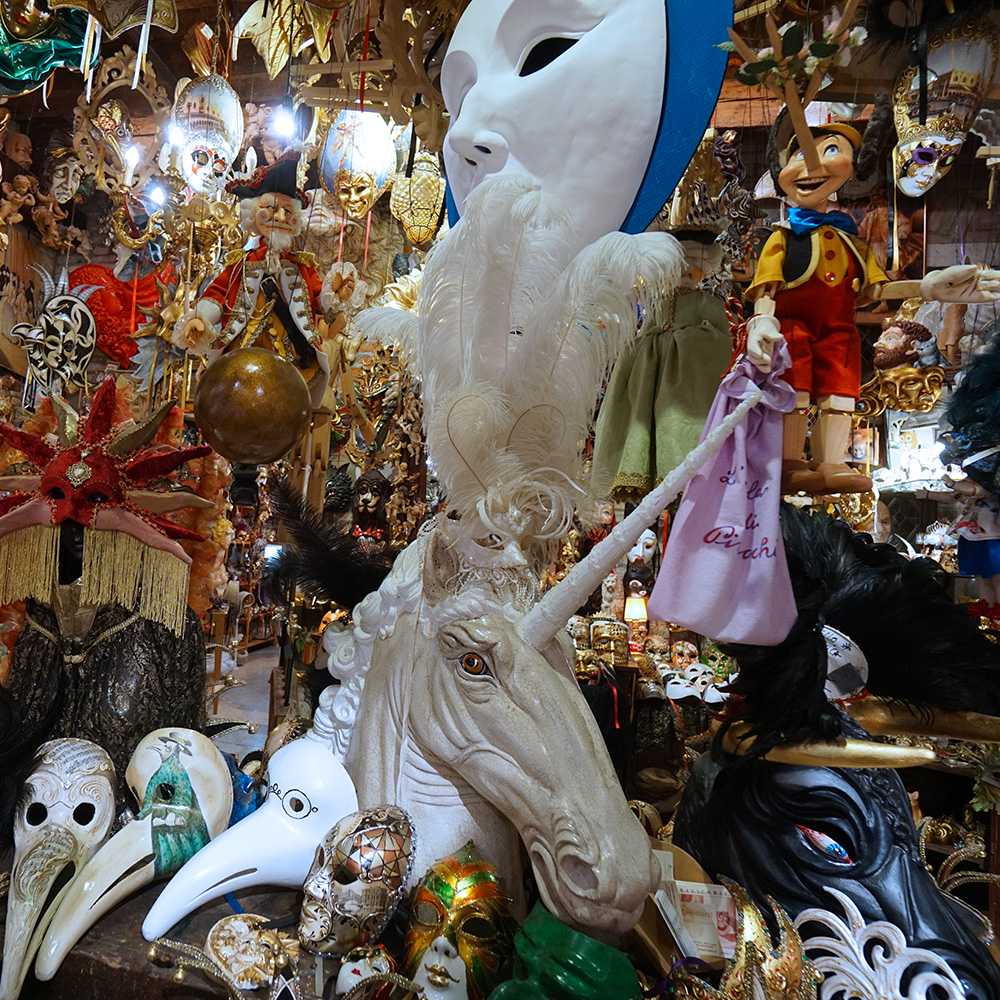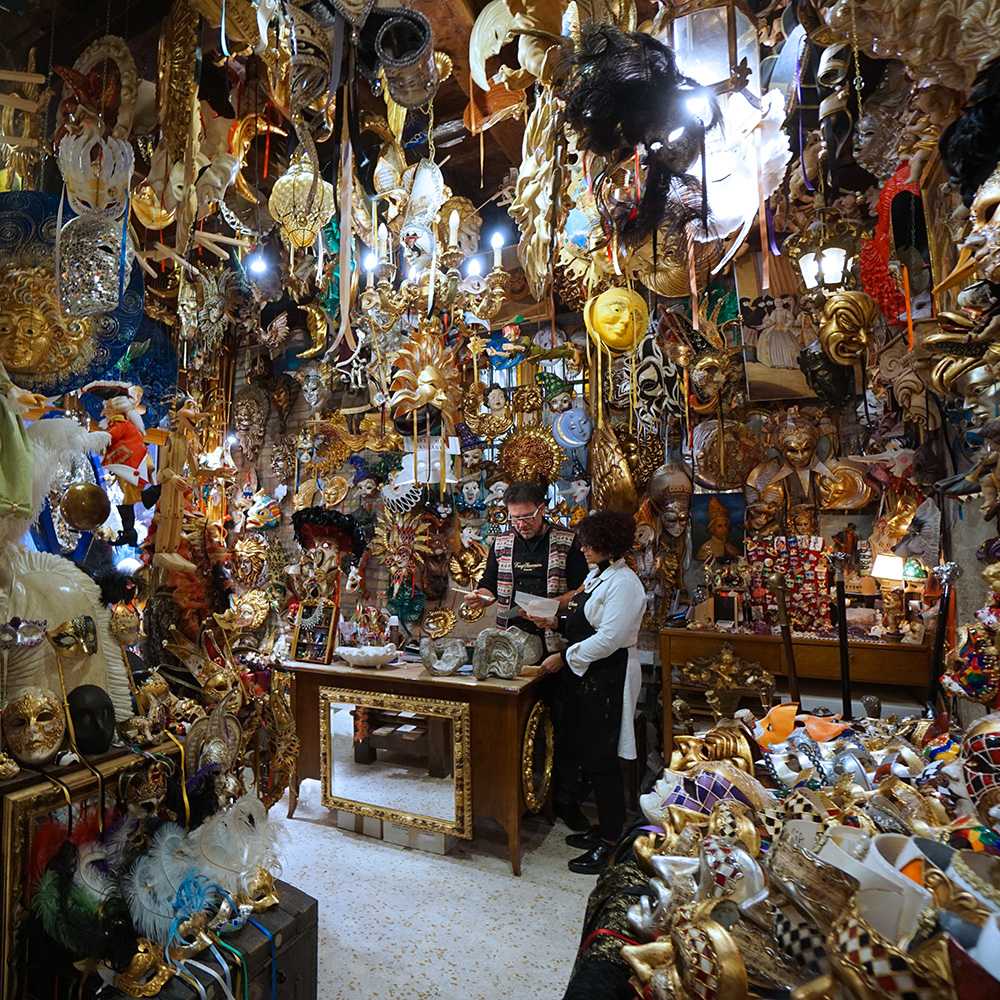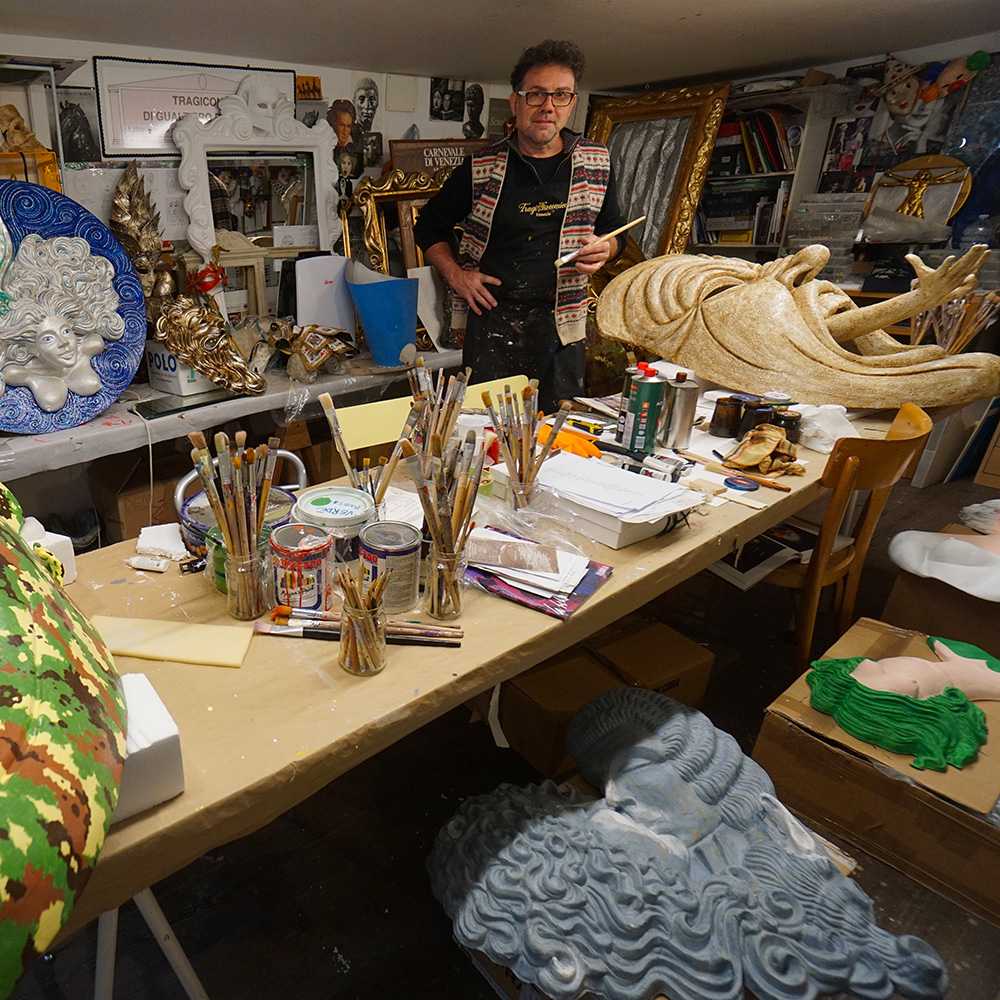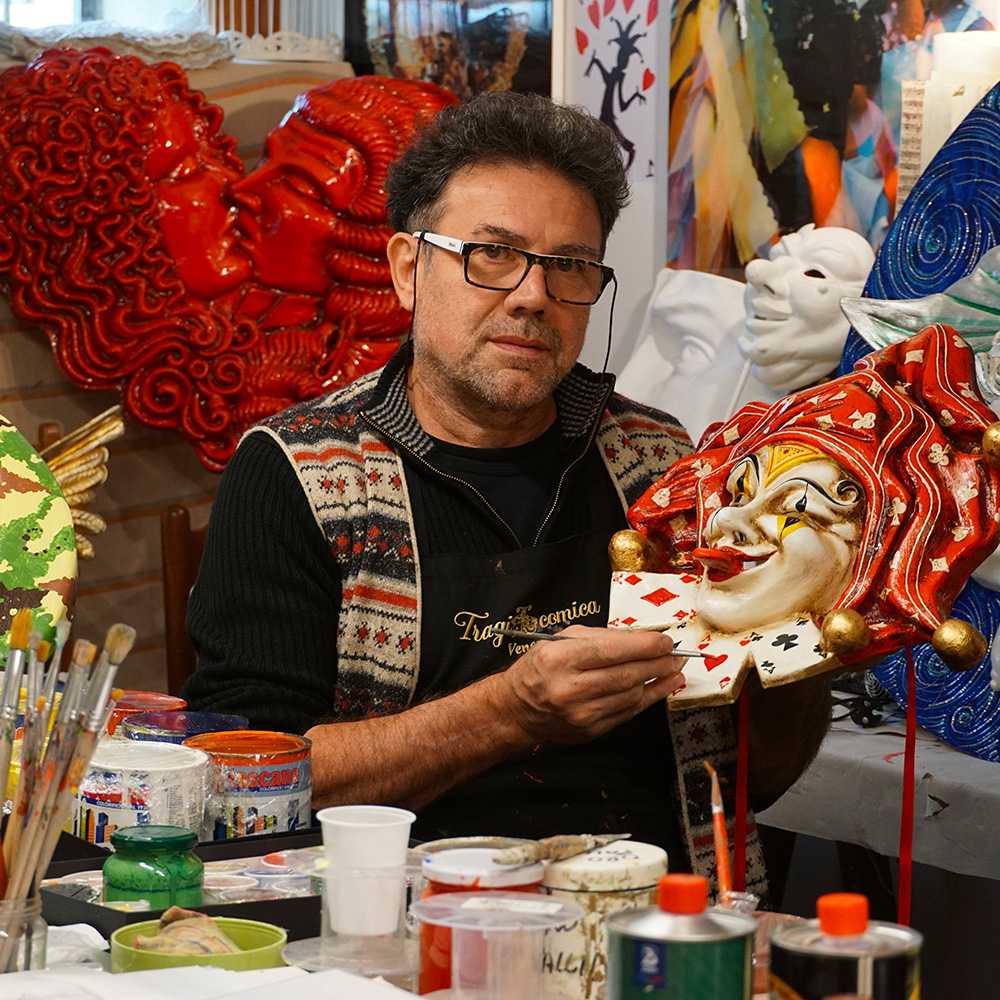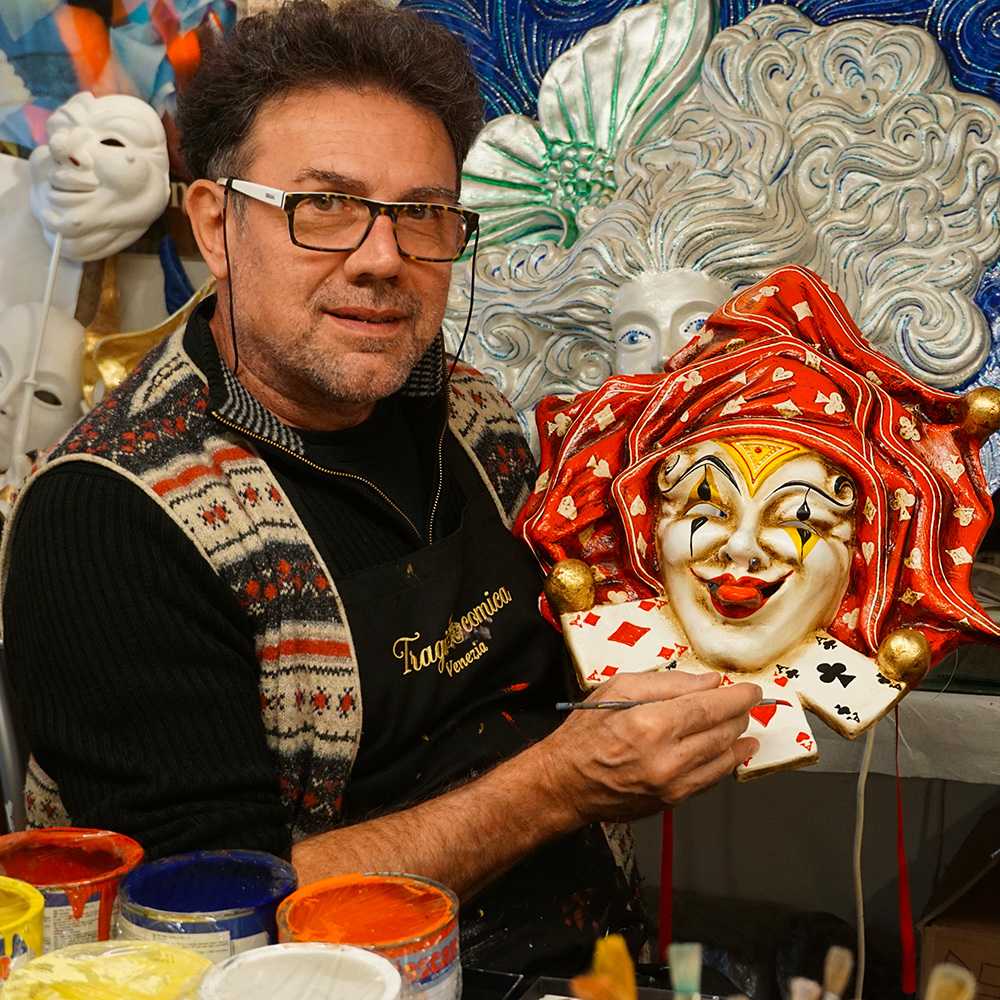 Gualtiero Dall'Osto was artistically trained at the Academy of Fine Arts in Venice as a student of Emilio Vedova and has collaborated with national and international theaters and foundations as well as with choreographers and set designers such as Maurice Bejart. For more than twenty years he has been organizing "Mascheranda", one of the most lavish events of the Venetian Carnival while in 2014 he co-founded the association "Compagnia l'Arte dei Mascareri", a cultural association that brings together arts, crafts, and lovers of traditional Venetian masking. Together with his wife Giuliana and his staff, he works in the heart of Venice in the mask workshop and costume atelier where he, along with the help of students from all over the world, creates his pieces in papier mâché, iron, leather and many other materials. In the magical charm of Venice, the craft tradition continues to give life to valuable and exclusive forms of art such as masks and costumes. Tragicomica crafts these creations by manufacturing transformations.
Tragicomica S.a.s. di Gualtiero Dall'Osto & C.

San Polo 2800, calle dei Nomboli


041 721102

DISCOVER ALL THE ARTISANAL PRODUCTS