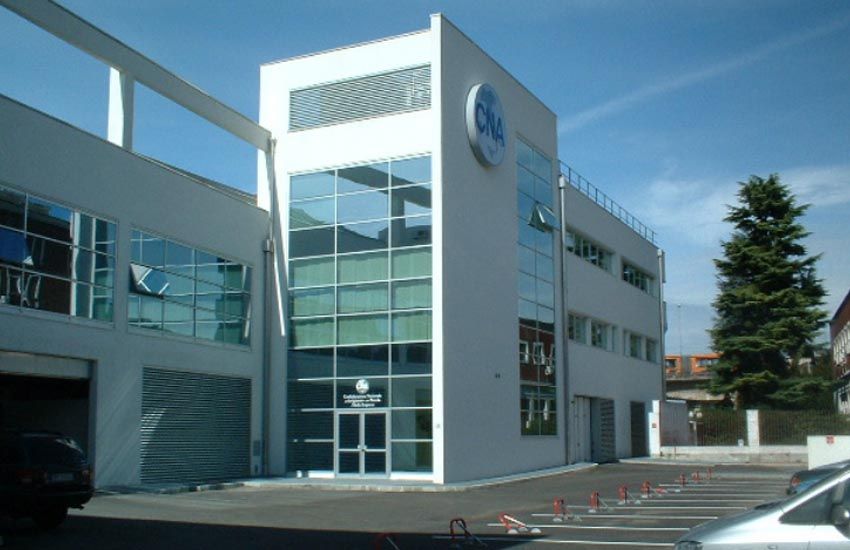 CNA Venice is the National Confederation of Metropolitan Craftsmanship of Venice.
The CNA, independent from any organization or party, represents the interests of artisanal crafts, self-employment, and small businesses;
It is inspired by the principles of progress, democracy, and free market.
It supports the values of entrepreneurship, work, employment, competition, collaboration, and solidarity. It represents trade union members in public and trade union institutions; stipulates collective labor agreements, promotes qualification, training, market promotion interventions, and business financing; promotes social security and social security protection, consultancy and information services; pursues unitary representation between small business associations; is grounded in its internal life, principles of representative democracy.
Reduction of the tax burden - Federalism and bureaucratic simplification.
Credit support for small businesses.
Support for quality and innovation, research, and cooperation between SMEs.
Professional and entrepreneurial training.
Support for the generational transition in SMEs.
Commercial promotion, internationalization.
A more flexible and "concerted" labor policy to reduce the tax burden of labor costs and create more skilled jobs.
Trade union representation the associates at public and trade union institutions.
Enter into collective bargaining agreements.
Promotes qualification, training, market promotion, business financing interventions.
Promotes social security and social security protection, consulting and information services.
Pursues unitary representation among small business associations.
Founded, internally, on principles of representative democracy.

J.P. Morgan is one of the biggest global financial institutions. Practicing in Italy for more than a century, as a corporate and investment bank, commercial bank and asset & wealth manager, it serves companies, public institutions, governments, investors and private clients.
In Italy J.P. Morgan supports important social responsibility initiatives in order to promote the inclusive growth of the communities where it works. Operating in partnership with local non-profit organizations, J.P. Morgan supports several projects focused to improve the employment opportunities for younger people, the economic integration of migrants and the most fragile sections of the population, and the resilience of small businesses.
The one between J.P. Morgan and Venice is an ancient bond, which goes back to the early twentieth century when John Pierpoint Morgan, founder of the bank and one of the best-known financiers of all time, contributed to the reconstruction of the San Marco's bell tower, which collapsed in July 1902 returned to its former glory after a decade of onerous work in 1912.
This new contribution by J.P. Morgan in support of Venetian artistic craftsmanship and part of the philanthropic investments established
by the bank in response to the health and economic emergency due to Covid19 pandemic, in favor of families in difficulty and small businesses in sectors particularly affected by the health crisis.