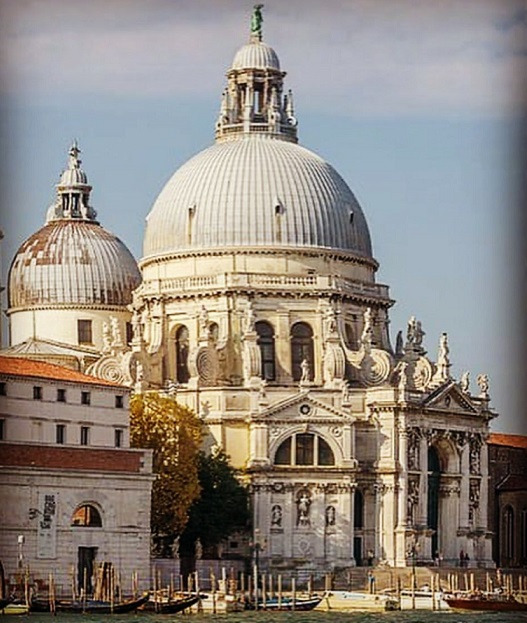 In 1630, Venice experienced an unusually devastating outbreak of the plague. As a votive offering for the city's deliverance from the pestilence, the Republic of Venice vowed to build and dedicate a church to Our Lady of Health. The church was not to be dedicated to a mere "plague" or patron saint, but to the Virgin Mary, who for many reasons was thought to be a protector of the Republic.
It was also decided that the Senate would visit the church each year. On November 21 the Feast of the Presentation of the Virgin, known as the Festa della Madonna della Salute, the city's officials parade from San Marco to the Salute for a service in gratitude for deliverance from the plague is celebrated. This involved crossing the Grand Canal on a specially constructed pontoon bridge and is still a major event in Venice.
The church was designed in the then fashionable Baroque style by Baldassare Longhena, who studied under the architect Vincenzo Scamozzi. Construction began in 1631. Most of the objects of art housed in the church bear references to the Black Death. The dome of the Salute was an important addition to the Venice skyline and soon became emblematic of the city, appearing in artworks both by locals, such as Canaletto and Francesco Guardi, and visitors, such as J. M. W. Turner and John Singer Sargent.